It turns out that while Barack Obama was destroying our economy, attacking our culture, enabling our enemies, abusing our constitution and becoming filthy rich, he was also bankrupting the DNC.  He left the DNC $24 million in debt, allowing Hillary Clinton to swoop in, take over and then steal even more.
The legacy of these two individuals is stunning.  The following charts published by the Washington Post in November of 2016 provide graphic proof of how Obama/Clinton destroyed the Democratic Party:
https://www.washingtonpost.com/news/the-fix/wp/2016/11/10/the-decimation-of-the-democratic-party-visualized/?utm_term=.8e283057589c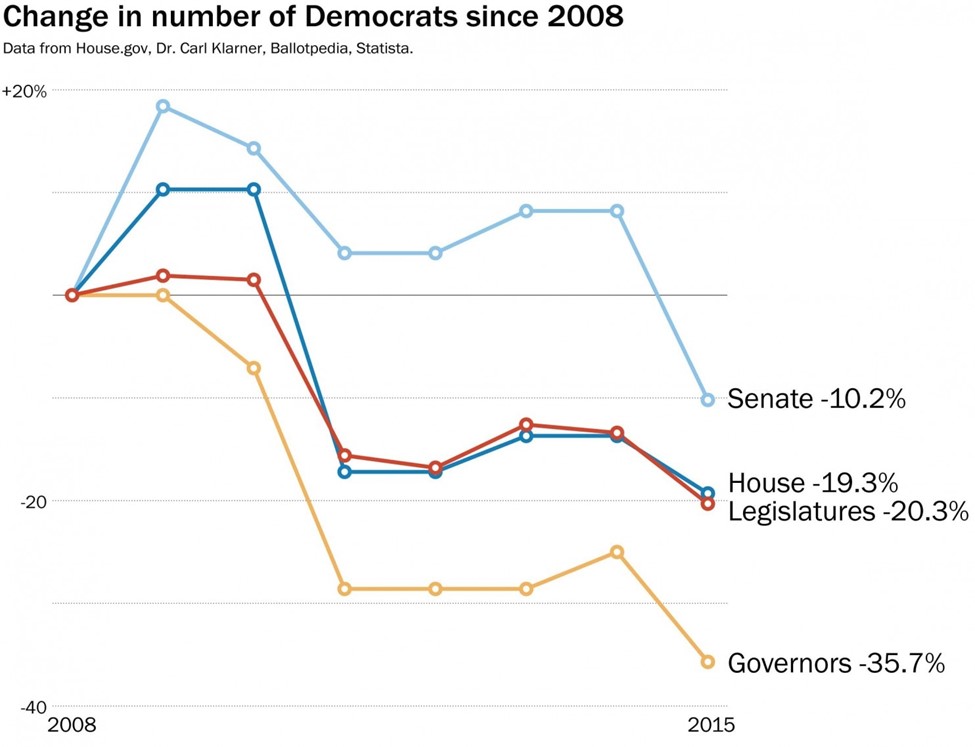 Shortly after the stunning election loss last fall, a DNC staffer name Zach yelled the following at Donna Brazille:
"Why should we trust you as chair to lead us through this?" he said, according to HuffPo's Jennifer Bendery. He went on to accuse Brazile of having "backed a flawed candidate," Hillary Clinton, and having "plotted through this to support your own gain and yourself."
"You are part of the problem," Zach reportedly said.
CNN was too busy looking for Russia colluding with the Trump campaign to notice.
Brazile, at least, woke up to the reality of the destruction so she wrote a book that will undoubtedly help her makes millions from kicking Hillary Clinton while she is down.
Love hurts, especially when you're stupid.
TDM